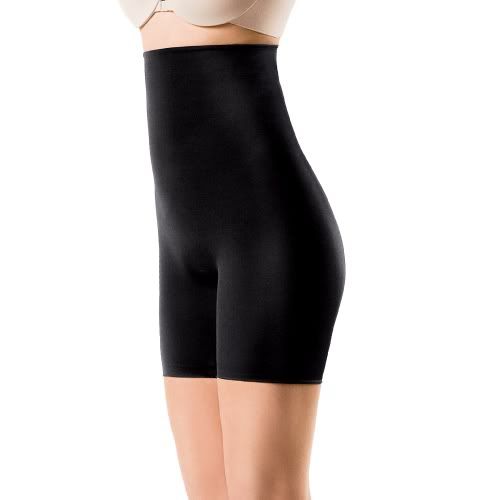 2010-261: ASSETS Firmers Shaper
Masalah perut buncit, peha besar can solved in a second!!!
Fungsi sama seperti `Girdle' tapi tak panas, selesa dipakai....
Fantastic Firmers High Waist Mid-Thigh Shaper
Color: Black Or Nude
Size: S, M, L, XL
Hit a high note with this firming high-waist mid-thigh shaper that comfortably slims the midriff, waist, hips, thighs and rear. Perfect under curve-hugging dresses!
- Soft power mesh lining firms your midriff, tummy, hips, thighs and rear
- Slick outer fabric keeps everything invisibly smooth
- Unique bonded legband lays flat against skin
- Waistband-free, sits just below the bra line
- Won't cling to clothes
RM180 inc.Shipping N Post.
(Boleh booked dulu, Deposit RM80 sahaja!!!
Beli lebih dari satu dapat disc. RM5 setiap helai)
Items tak banyak ya!
SOLD. Tq :)