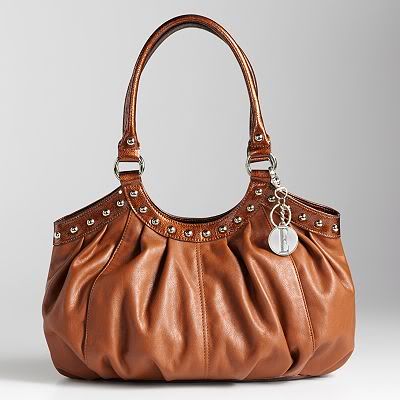 2010-220: ELLE Lady Tote
Look great any time of the day with this ELLE shopper. Silver-tone studs and ruching make this handbag a chic career or casual companion.
Distressed faux-patent-leather trim provides fashionable flair.
Size: 12"H x 17"W x 5 1/2"D
Zipper closure
Shoulder straps
Exterior: back zip pocket
Interior: zip pocket & 2 slip pockets
With Elle Tag!
Color: Purple, Brown, Black
RM380 inc.Post
Cute `N trendy sangat yang ni.... You will love it ... ^_^